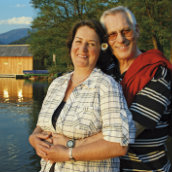 Individual Retirement Accounts (IRAs)
Summary

While the future may be murky, your retirement savings should be clear as day. Start putting money away now — your older self will thank you. Talk to us about finding the right plan. Then rest easy knowing you're covered, no matter what tomorrow brings.

Save money for future retirement
Account stays local, here in Hornell
Available as a CD or savings account
Choose between traditional or Roth IRAs
Tax-advantaged retirement savings*

*Consult a tax advisor.